Hex Wall
Jump to navigation
Jump to search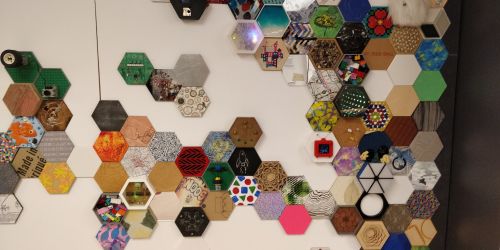 The Hex Wall in the Front Room adjacent to the Cubicons is a collection of member- and guest-made hexagons. The hexagons are 95mm across the flats, and should be between 3mm and 35mm tall.
Hex Wall submissions are encouraged! The only limitations are that no human faces or copyrighted materials are permitted. Multiple hex installations are also welcome!
Power is available on the right-hand wall panel.
Further details are available on the Design Guide and in the Slack channel #project-tile-mural.